Riding Arena Post Frame Buildings
Looking for a high performance indoor riding arena to match your passion for riding? Whatever your specialty, whether it be jumping, dressage, rodeo, roping or penning, design a functional and beautiful riding ring for commercial or pleasure.
Our indoor riding arenas offer a new level of refinement without compromising strength. Check out some of our projects and talk to our customers. You'll see that we lead in innovative riding arena design and construction.
Integrity Riding Arena Advantages
Perma-Column: the only company in Canada to offer precast concrete columns that keep wood out of the ground and allow for a concrete foundation on your post frame building. Find out more about Perma-Columns »
Wide variety of insulated and uninsulated doors to fit your needs including bi-fold, overhead, sliding and large man doors
Available insulated or combination with storage for feed, tack, viewing, office and wash bays customized for you
Straight walls to 24' give you maximum usable space
Low maintenance interiors and exteriors, our arenas are designed to make cleaning easy with large entry points
Strong metal: our full 3/4" rib (large rib) metal gives our buildings more strength than the competitors. Smoke wall light: exclusive to Integrity offers less glare
Windows available in sliding or fixed Kick walls available
Metal lined interiors mean low (or no) maintenance
Interlocking truss-to-post connection: our saddled truss connection gives secure fastening through the whole post. This means a better load transfer from the roof to the walls
Great service guarantee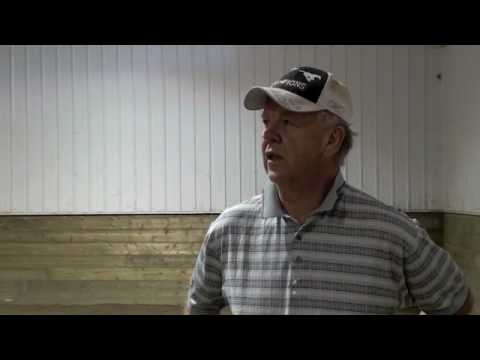 Riding Arena by Integrity Post Structures, Pat Weirzba
Get an inside look at of Pat Weirzba's post frame riding arena.
Riding Arena Post Frame Buildings
Riding Arena Photo Gallery
What Owners Think of Our Riding Arenas
The building turned out excellent. The crew was great, they were on time, on schedule and gave good service.
We highly recommend Integrity to anyone who's interested in building this type of building.
They did a really nice job. It was all the finishing stuff—the way they put the wall on and capped the top of the wall. The crew was great. It was built on time, not a lot of complications. The service was excellent.
Post Frame Experts Blog