Premium Concrete Post Base Option: Now in Canada Perma-Column comes with Lifetime Guarantee
New and exclusive to Integrity in Canada, we are now offering the Perma-Column for post frame. Perma-Columns are precast concrete columns that allow for a concrete foundation on your post frame building. These 5' precast concrete columns keep wood out of the ground, ensuring your building's foundation will last.
The Perma-Column is the first product to combine the economy of post frame construction with the durability of a concrete foundation.
How are Perma-Columns Made?
Perma-Columns use the latest in self-compacting concrete precasting technology to provide three times the strength of standard concrete. Microfibers add shock resistance and durability. Microsilicia enhances flexural/compressive strength and erosion resistance. A corrosion inhibitor protects the rebar reinforcement from rusting, and a final admixture is added to give freeze/thaw protection. The technology incorporated in our special mix guarantees a lifetime of durability.
The wood column is attached to a "U" shaped steel bracket made of 1/4" steel with 1/2" thru-bolts and 1/4" lags. This bracket is robotically welded to steel reinforcement that runs the entire length of the column. All the steel we use is a premium high strength alloy purchased domestically.
A sleeve is precast in to the base of the column to allow easy attachment of our innovative uplift or extender systems. See optional accessories section for more information.
See how Perma-Columns are made »
How strong are Perma-Columns?
Perma-Columns have been extensively tested by both Wisconsin and Purdue University. In comparative strength tests, Perma-Columns have proven to outperform the industry standard for wood columns. As a general rule of thumb, Perma-Columns are as strong as the wood they are replacing.
Download a PDF of the Perma-Column design manual
Perma-Column Specs
MODEL PC8300
Description: 3 ply 2" x 8" column
Weight: 235 lbs
Download Specs Sheet
MODEL PC8400
Description: 4 ply 2" x 8" column
Weight: 290 lbs
Download Specs Sheet
Visit the Perma-Column website for more information »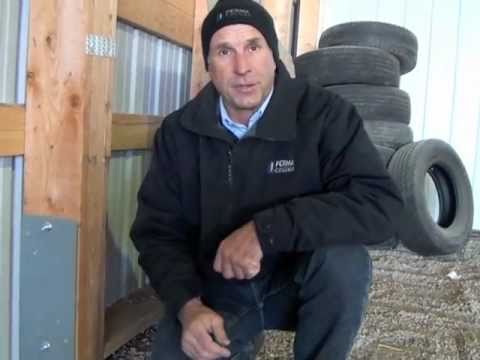 Part 1: The Making of a Perma-Column
Bob Meyer, President of Perma-Column explains the process of how the Perma-Column is manufactured at Integrity Post Structures.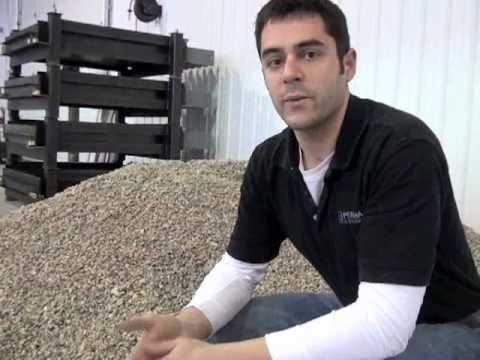 Part 2: The Perma-Column Mix
Phillip Stoller, GM of Perma-Column shows what makes the Perma-Column concrete mix special and the best option for post frame buildings at Integrity Post Structures.
Reviews From Owners
I would recommend Integrity to others that are thinking of building a shed. We are very satisfied with the finished product.
The whole process was better than we could have anticipated! The crew was very organized, professional, and had excellent work ethic arriving the same time everyday and working non-stop. They were very clean as well, no materials or garbage left on site. The whole process to put together a 40×60 shop only took 5 days!
Our salesman, Jason was there every step of the way. He made sure we were happy with our blueprints and followed up frequently before making sure materials and crew were ordered/available. He also stopped by to check on progress as well as afterwards to confirm satisfaction.
Overall, we would highly recommend Integrity Post Structures to anyone! You couldn't have expected a better crew from all stages of our purchase!
Would definitely recommend Integrity Post Structures to anyone looking to build a commercial or agricultural building. We have many comments on how fast the building went up. Now if all our contractors could be as quick we could be into our new business! BTW, everyone loves the dormers! Thank you.
Post Frame Experts Blog